Billionaire Rene Benko's Real Estate Empire At Risk From Covid Pandemic
8 min read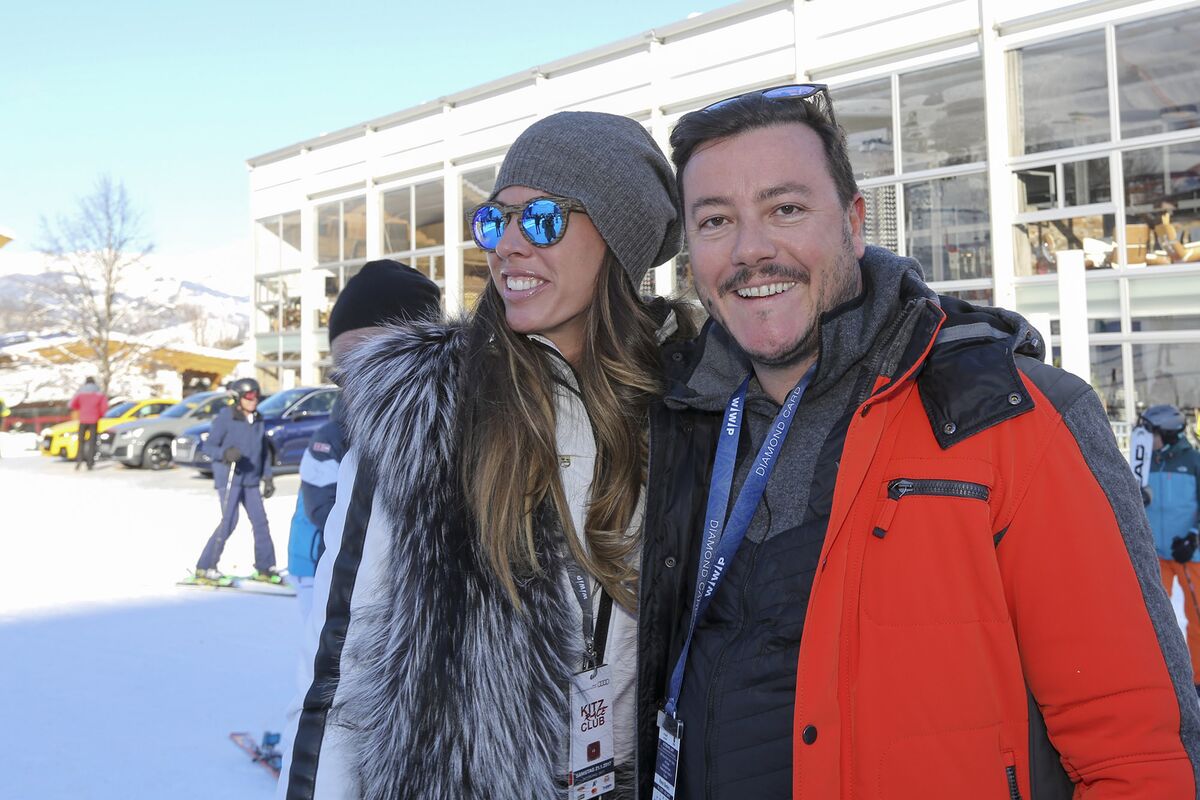 In just over two decades, Rene Benko has gone from high-school dropout converting attic space in Austria to a tycoon atop a $22 billion global property empire. In New York, he owns the iconic Chrysler Building. In Vienna, the luxurious Park Hyatt Hotel. In Berlin, the sprawling KaDeWe department store.
Benko's ascent has been propelled by a bet that the value of his real estate can only go in one direction: Up. The 43-year-old's strategy is grounded on the idea that only the Catholic Church and the Queen of England can boast a comparable portfolio of unique locations, as he likes to tell associates.
Overall valuations at his main unit — Signa Prime Selection AG — are due to have increased by about 10% in 2020, setting up for another year of good numbers, according to people familiar with the group's finances. By contrast, the global pandemic is forcing other property managers to write down the estimated value of many downtown stores, malls and hotels.
An analysis of hundreds of Austrian filings — including annual reports and protocols of closed-door shareholder meetings — and interviews with dozens of people with knowledge of Benko's operations offer an unprecedented glimpse into his network's structure and reveal how dependent his business is on rising valuations.
Even a mere stagnation in the book value of his properties could impact profits, while a decline would worsen the financial metrics that are critical for his funding.
Benko and his representatives declined to comment for this report.
A booming real-estate market over the past decade underpinned his firm's ability to raise money and pay dividends to investors, helping attract the likes of New York-based Madison International Realty LLC, France's Peugeot family and German insurer R+V Versicherung AG.
The paper gains also helped the bottom line and regularly outstripped rental income by a wide margin in recent years. At Signa Prime, positive "fair value adjustments" — the estimated year-on-year change in the property portfolio which reflects rental income as well as development progress and optimization efforts — were the biggest contributor to the bottom line in each of its last six annual statements.
But as pandemic lockdowns leave major cities with swaths of empty stores and hotels, that model risks colliding with market forces.
"Even the well-positioned retail properties in excellent central locations are estimated to have lost some value" last year, said Jakub Caithaml, a real-estate analyst at Czech brokerage Wood & Co. who covers Austrian property managers but not unlisted Signa Prime. "Unsurprisingly, the same is true for prime hotels."
For Benko's companies, the abrupt turn in the market coincides with heightened scrutiny from financial watchdogs. Banking regulators have taken notice of the increasingly large role his empire plays in Austrian real estate borrowing.
In 2019, the country's Financial Market Authority expressed concerns about Raiffeisen Bank International AG's exposure after it participated in a syndicated loan to Signa Prime, according to email messages between staff at FMA seen by Bloomberg News. Both the bank and the regulator declined to comment.
Earlier this month, the country's Financial Market Stability Board started to monitor "systemic risks arising from the financing of commercial real estate very closely" because some sectors, especially those related to retail and tourism, have been "hit particularly hard by the pandemic," it said in a statement.
The stakes are high for Benko's empire, which comprises a web of closely-held and privately-funded entities. And there are signs that the pandemic has cut into operations.
After his group dropped efforts to sell at least 300 million euros ($350 million) of bonds backed by ring-fenced property assets, it entered into talks with several banks about a Schuldschein loan — a promissory note that's marketed to local savings banks, commercial lenders and insurance funds, without requiring a formal rating — according to people familiar with the matter.
His German department store chain Galeria Karstadt Kaufhof GmbH — also one of Signa Prime's major tenants — got a state loan of as much as 460 million euros.
Read more: Billionaire Benko Due Big Payout on Real Estate Revaluation
Weathering the current turbulence hinges on Benko's ability to show Signa Prime's appraiser Jones Lang LaSalle Inc. that his stores, hotels and development projects are insulated from the pandemic thanks to their prime locations and loyal, long-term tenants. By contrast, rivals such as Unibail-Rodamco-Westfield, Immofinanz AG and Land Securities Group Plc have had their portfolios sharply written down in recent months.
The net income boost from revaluations underscores another crucial element of Signa Prime's success: generous payouts to outside investors and the ability to raise fresh debt while keeping leverage at a ratio acceptable to banks.
Benko — whose personal fortune is estimated at 4.3 billion euros, according to Austria's Trend magazine — rose from humble beginnings and has ambitions that go well beyond his Alpine homeland.
After initiating a combination of Germany's two largest department-store chains in 2018, he teamed up with New York property mogul Aby Rosen a year later to buy the Chrysler Building. During the annual Mipim real estate fair in Cannes, he takes part by docking a three-deck yacht in the Mediterranean harbor, where he explores new deals.
Before the pandemic, Benko liked to showcase his hard-won place among Austria's rich and powerful by hosting a South Tyrolean Thanksgiving evening at his Park Hyatt hotel in Vienna, with the likes of Chancellor Sebastian Kurz on the guest list.

Aside from Signa Prime, other entities include investment vehicle Signa Holding GmbH, Signa Development Selection AG and Signa Retail GmbH — the parent of Galeria Karstadt Kaufhof and part owner of KaDeWe Group GmbH and Switzerland's Globus. The ownership tree spreads over hundreds of holding vehicles and ends with two Austrian trusts, which both have Benko and his family as the beneficiaries.
At Signa Prime, valuation gains added up to nearly 3.2 billion euros from 2014 through 2019, more than triple the rental income over the same six-year period. Without those markups, the company would have reported a loss in all but one year. While it's not unusual for real estate companies to have periods in which valuation gains are bigger than rental income, the size and consistency is striking for Benko's companies.
Funds from operations, a metric for the operating earnings of real estate companies that strips out valuation gains, was negative in every year in the period, according to Bloomberg calculations. Signa Prime doesn't report FFO in its filings.
Benko grew up in a small apartment in Innsbruck, where his mother worked in a daycare center and his father for the municipal utility. While still in high school, he sold insurance policies and other financial services for AWD Holding AG and learned the real-estate trade by helping to turn dusty rooftops into living space. He missed so many classes that he wasn't allowed to take final exams.
Before turning 30, he landed his first major coup. Funded by the heir of an Austrian gasoline chain, he bought Innsbruck's main department store Kaufhaus Tyrol in 2004. Over the next decade, Benko added asset after asset, mainly prime locations in German-speaking countries. He branched out into retail and hospitality, often becoming a prominent tenant in his own properties.
The 2008 purchase of the Länderbank building in downtown Vienna is a classic example of Benko's strategy. He paid about 125 million euros for the underused office building, doubling investment with a makeover that transformed it into the Park Hyatt in 2014. Featuring outlets from the likes of Prada and Brunello Cucinelli, the site anchors his Golden Quarter development of luxury shops and high-end office space.
While rental income more than quadrupled, roughly half came from the hotel, which is run by another Benko entity. That company is making operating losses, suggesting that the hotel isn't sustainable at the rent it pays. Yet the high rent is critical to the valuation of the building, which was on the books for 423 million euros as of 2019, according to a confidential prospectus Signa Prime provided for a bond issue that was pulled after a brief roadshow.
It's a similar story at other top assets, including Berlin's KaDeWe. The second-biggest department store in Europe, which is operated by a company co-owned by Benko, was valued at 1.2 billion euros, according to the same prospectus.

Backed by an increasingly valuable portfolio, Signa Prime has distributed 634 million euros in dividends since 2014. The payouts helped raise a total of 2 billion euros in share sales since 2017. The growing capital base lifted the profile of the company's investor structure — adding German insurers like R+V as well as FFP, the Peugeot family's investment firm — while Benko plowed in cash to remain majority shareholder.
His trust Familie Benko Privatstiftung injected at least 1.35 billion euros into Signa Holding over the past four years, among other transactions that helped Benko keep pace with outside investors at Signa Prime.
The contributions demonstrate the remarkable resources his two trusts — which aren't required to publish financial accounts — can command, despite no other known assets besides Benko's entities. As regulatory scrutiny prompts banks to be cautious and with some investors selling their stakes, the group's access to capital will become a critical focus.
Multiple questionnaires about lending to Signa units from Austria's regulator has put financiers on alert. As a result, Austrian banks moved to focus on shorter-term project financing rather than long-term or unsecured loans, according to people familiar with the matter, who asked not to be identified because the information is confidential.
Raiffeisen, Austria's second-largest lender, breached "internal limits" by as much as nine times, according to one of the FMA's messages from June 2019. No action was ultimately taken after the bank challenged the calculations and showed that the loan was repaid before the end of that year, according to people familiar with the situation.
To be sure, Benko has shown a talent for clever deal-making. Taking advantage of a relatively new provision of German insolvency law, he got rid of roughly 2 billion euros in wage, pension and rental liabilities at Galeria Karstadt Kaufhof, with German government entities and landlords agreeing to a 95% haircut.
Read more: Billionaire Benko Beats Red Bull King for Coveted Austria Forest
While Benko lost some rental income in the deal and had to cough up fresh equity, he kept control of the retailer and could restart with a clean slate. But then the second lockdown hit and forced him to seek state aid again — this time by way of the government-backed loan.
If Benko is feeling the heat, he isn't showing it. His group is moving ahead with ambitious expansion plans despite the darkening outlook for the real-estate market.
At a November conclave with top managers in his Chalet N compound in the luxury ski resort of Lech, he discussed a development pipeline totaling 12 billion euros in coming years. The projects include the 64-story Elbtower in Hamburg, which is set to start construction this year and would be the German city's tallest building.
"The beautiful thing is that everybody, or most, want something from me," Benko told Austrian public TV during his Thanksgiving soiree in 2019. "It used to be the other way around."